On Saturday, May 5, members from both teams traveled to the Walkersville launch site for testing to prepare for the finals on May 12. The day was cloudy, with little wind, and warm. The park had soccer and lacrosse games, so we launched from the parking for the golf course. We completed three flights, from three different packs of F39-6Ts. We used the our launch rail, straight up.

Temperature=67F, Pressure=29.76inHg, Wind=3-5mph, Altitude=307ft

Objectives

We have three packs of three F39-6T motors assembled.
Teams 4053 and 4054 - one flight from one pack, the remaining two are to be saved for the finals.

Lessons

Red rocket (4053) flew with a F39-6T from one pack, but very low. It may have been an issue of the taping in the igniter. They flew again with a motor from the third pack, nice flight, no issues.
Gold rocket (4054) flew once, nice flight, no issues.
We are ready for finals.
Launches

| | | | | | | | | | |
| --- | --- | --- | --- | --- | --- | --- | --- | --- | --- |
| Team | Rocket | Flight | Motor | Weight | Alt | Recovery | Altitude | Time | Comment |
| 4053 | Red (video) | 1 | F39-6 | 520g | 12 | 24"X | 739ft | 40.17sec | Way too low |
| 4053 | Red (video) | 2 | F39-6 | 512g | 12 | 24"X | 811ft | 43.03sec | Nice flight, score 12 |
| 4054 | Gold (video) | 1 | F39-6 | 512g | 11 | 2-15" | 784ft | 41.17sec | Nice flight, score 16 |
Altimeter Data (Excel format)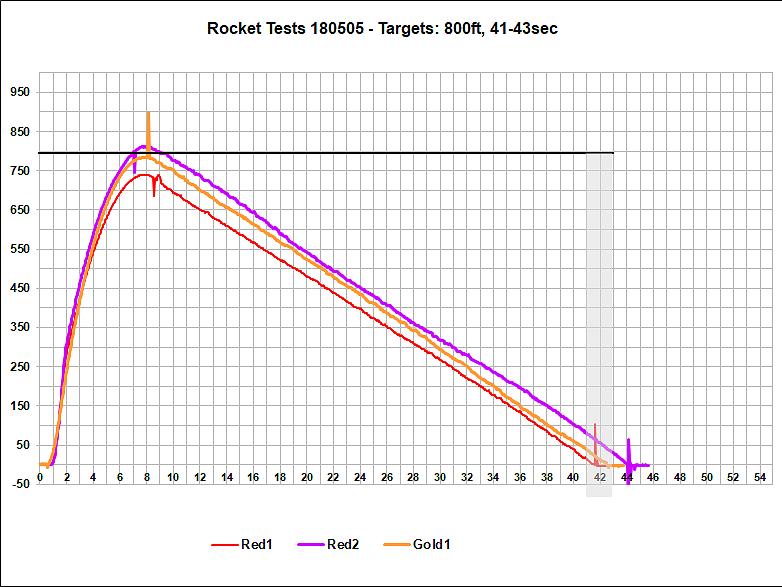 Pictures
Team 4053 Team 4054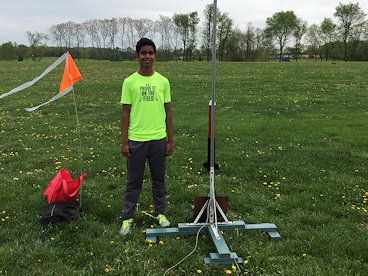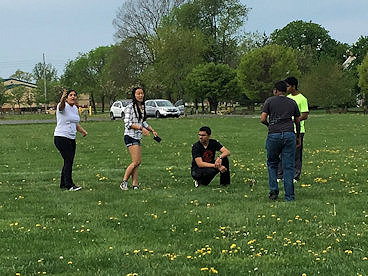 Loading Flying