On Saturday, March 24, members from both teams traveled to the Walkersville launch site for final qualification flights. The day was clear, with little wind, and warm. There was snow on the ground. The park was fully closed, so we walked into the parking for the golf course. We completed eight flights, including four qualification flights. Daniel Roh was our NAR qualifier, and Vince Camobreco helped with timing. We used the our launch rail, straight up.

Temperature=49F, Pressure=29.75inHg, Wind=1-3mph, Altitude=307ft

Objectives

Teams 4053 and 4054 - at least one qualification flight.
We have eight F39-6T motors assembled.

Lessons

Red rocket (4053) with F39-6T flew great at 519g and completed two qualification flights.
Gold rocket (4054) flew three test flights and then completed their two qualification flights.
The first Gold rocket flight was a little wobbly, check stage alignment.
The second Gold rocket fight had a slight ignition sputter, check igniter placement.
Towards the last Gold rocket flight there were growing thermals. Fly early to avoid afternoon thermals.
Bob used up an old motor on his Pringles rocket. It had a major failure. Either the rocket was unstable, or the ejection occurred way too early. He fortified the ejection chamber with a little Pyrodex. See the video. Needs more investigation.
Launches

| | | | | | | | | | |
| --- | --- | --- | --- | --- | --- | --- | --- | --- | --- |
| Team | Rocket | Flight | Motor | Weight | Alt | Recovery | Altitude | Time | Comment |
| 4053 | Red (video) | 1 | F39-6 | 519g | 12 | 24"X | 794ft | 41sec | Nice flight, score 6 |
| 4053 | Red (video) | 2 | F39-6 | 519g | 12 | 24"X | 802ft | 42.36sec | Qualification 2, score 2.00 |
| 4053 | Red (video) | 3 | F39-6 | 519g | 12 | 24"X | 789ft | 41.435sec | Qualification 3, score 11.00 |
| 4054 | Gold (video) | 1 | F39-6 | 514g | 11 | 2-15" | 764ft | 39sec | A little wobble in flight |
| 4054 | Gold (video) | 2 | F39-6 | 510g | 11 | 2-15" | 771ft | 41sec | Slight igniter sputter |
| 4054 | Gold (video) | 3 | F39-6 | 504g | 11 | 2-15" | 818ft | 42sec | Nice flight, score 18 |
| 4054 | Gold (video) | 4 | F39-6 | 504g | 11 | 2-15" | 808ft | 42.26sec | Qualification 2, score 8.00 |
| 4054 | Gold (no video) | 5 | F39-6 | 506g | 11 | 2-15" | 827ft | 46.625sec | Qualification 3, score 41.50 |
Altimeter Data (Excel format)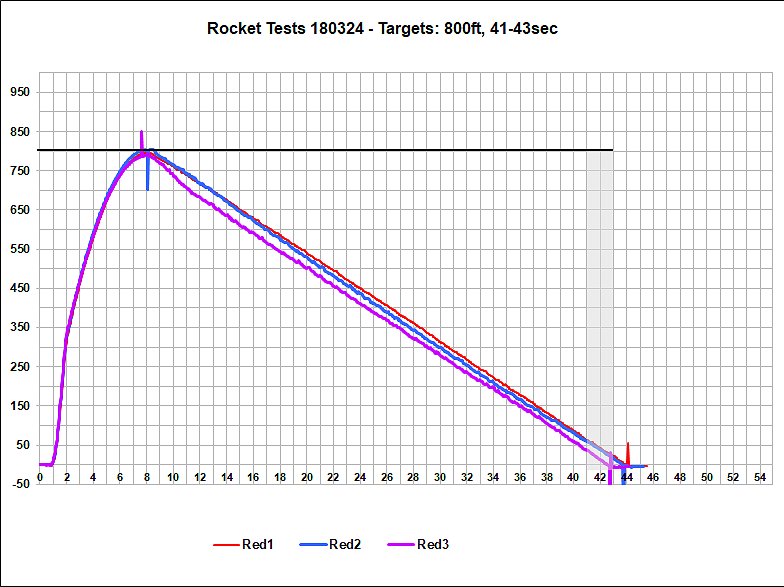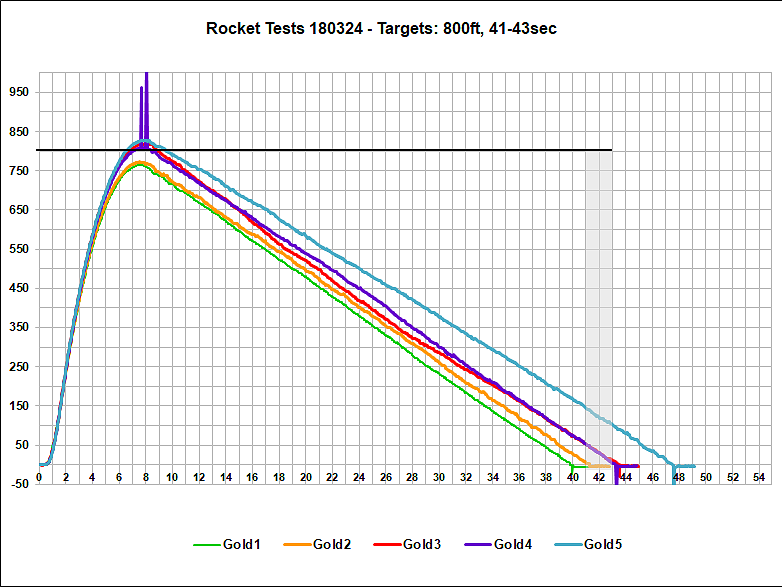 Pictures
Team 4053 Team 4054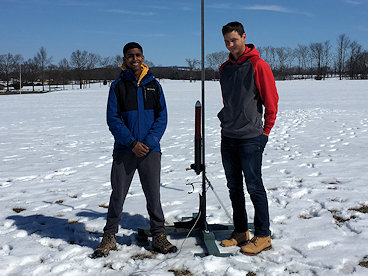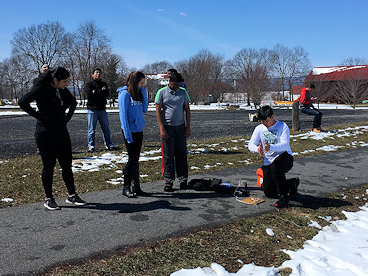 Preparing More Preparing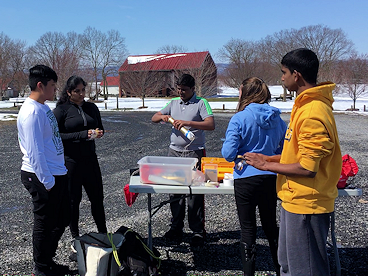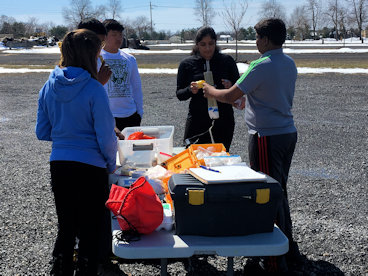 Launch Station Great Score