On Sunday, March 11, members from both teams again traveled to the Great Meadow VA launch site for test and qualification flights. The day was clear, with little wind. We completed five test flights and two qualification flights. We used the NOVAAR launch rail, straight up.

Temperature=48F, Pressure=29.5inHg, Wind=1-4mph, Altitude=580ft

Objectives

Conduct a few tests and then at least one qualification launch for both teams.
Test team 4053 rocket target weight around 520g.
Test team 4053 rocket target weight around 510g.

Lessons

The F39-6T motors worked very well. No issues with ignitions.
Altitudes were great, both teams need a little luck with their chutes.
The gold rocket (4054) caught a thermal on their last test flight. They need to watch for them at the field when there is a lot of sun.
Both team received the same score for qualification #1 - 18.68.
Launches

| | | | | | | | | | |
| --- | --- | --- | --- | --- | --- | --- | --- | --- | --- |
| Team | Rocket | Flight | Motor | Weight | Alt | Recovery | Altitude | Time | Comment |
| 4053 | Red new (video) | 1 | F39-6 | 516g | 12 | 24"X | 830ft | 48sec | Nice flight |
| 4053 | Red (video) | 2 | F39-6 | 527g | 12 | 24"X | 806ft | 44sec | Nice flight, score 10 |
| 4053 | Red (video) | 3 | F39-6 | 527g | 12 | 24"X | 792ft | 38.33sec | Qual 1, score 18.68 |
| 4054 | Gold (video) | 1 | F39-6 | 514g | 11 | 2-15" | 793ft | 33sec | Nice flight, one chute |
| 4054 | Gold new (video) | 2 | F39-6 | 513g | 11 | 2-15" | 806ft | 39sec | Nice flight, score 14 |
| 4054 | Gold (no video) | 3 | F39-6 | 510g | 11 | 2-15" | 818ft | 58sec | Thermal |
| 4054 | Gold (video) | 4 | F39-6 | 514g | 11 | 2-15" | 799ft | 36.58sec | Qual 1, score 18.68 |
Altimeter Data (Excel format)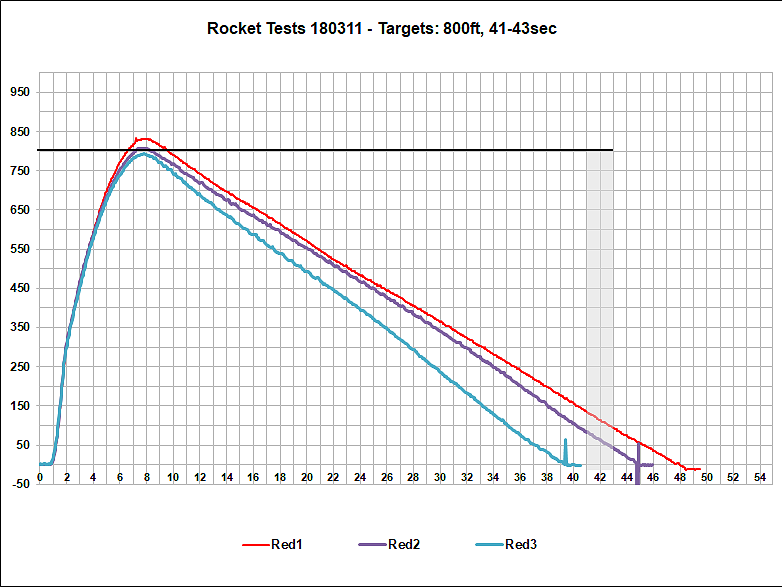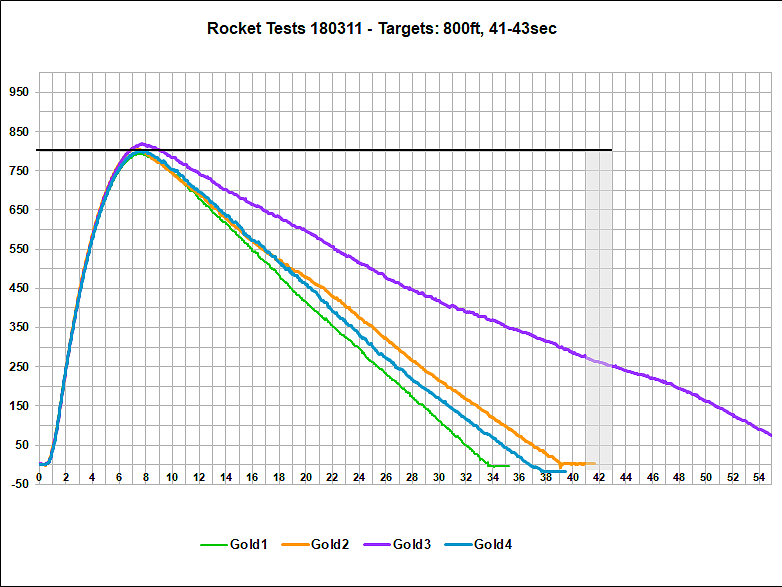 Pictures
Teams 4053 Team 4054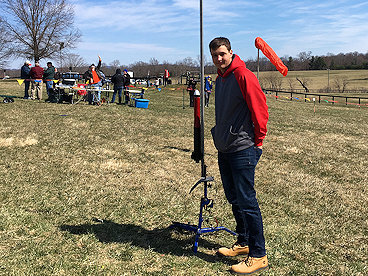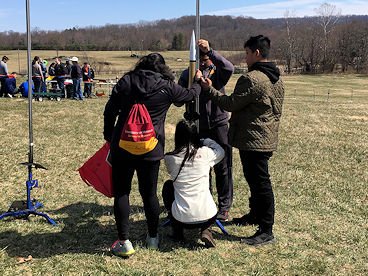 Recovery Strange Shock Cord