On Saturday, March 10, members from both teams traveled to the Great Meadow VA launch site for test flights. The day was clear, with little wind. We completed five test flights. We used the NOVAAR launch rail, straight up. We learned that NOVAAR will have another launch on 4/17/18.

Temperature=50F, Pressure=39.47inHg, Wind=3-6mph, Altitude=580ft

Objectives

Conduct first flight of back up rockets for both teams.
Test team 4053 rocket with weight around 515g.
Test team 4054 rocket with F39-6 to determine best weight.
Possible qualification flights for both teams.

Lessons

Red rocket (4053) flew very nice, but decided to try qualification on 3/11/18.
Team 4054 backup rocket landed in a tree, and took a extra effort to bring it down from 40 feet, but it flew nicely.
The 4054 rocket tested nicely with the F39-6, but cracked a fin when it landed and could not fly a qualification without repair..
The thin chutes on the gold backup rocket were not as effective as the standard weight chutes on the team 4054 rockets..
Launches
| | | | | | | | | | |
| --- | --- | --- | --- | --- | --- | --- | --- | --- | --- |
| Team | Rocket | Flight | Motor | Weight | Alt | Recovery | Altitude | Time | Comment |
| 4053 | Red new (video) | 1 | F39-6 | 505g | 12 | 24"X | 829ft | 44sec | Nice flight, score 33 |
| 4053 | Red (video) | 2 | F39-6 | 518g | 12 | 24"X | 790ft | 38sec | Nice flight, score 22 |
| 4053 | Red (video) | 3 | F39-6 | 516g | 12 | 24"X | 806ft | 45sec | Nice flight, score14 |
| 4054 | Gold new (video) | 1 | F39-6 | 493g | 11 | 2-15" | 815ft | 39sec | In tree, score 23 |
| 4054 | Gold (video) | 2 | F39-6 | 498g | 11 | 2-15" | 819ft | 44sec | Broke fin, score 23 |
Altimeter Data (Excel format)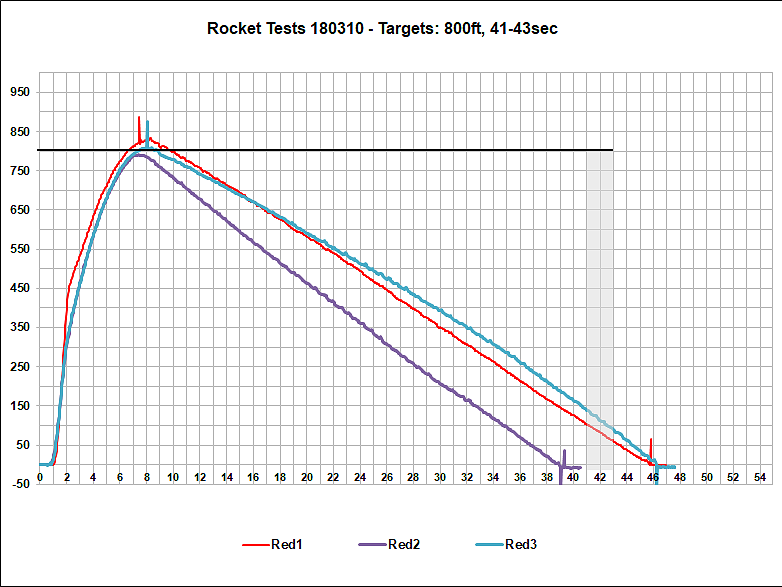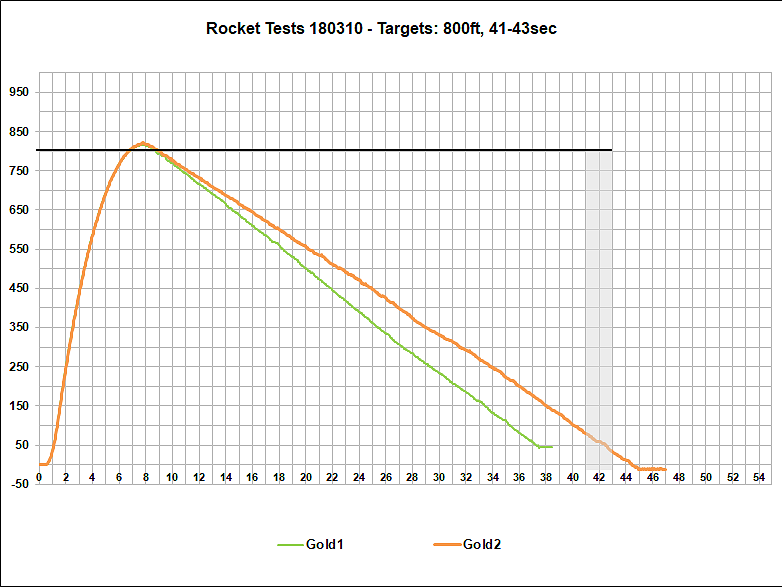 Pictures
Team 4053 Loading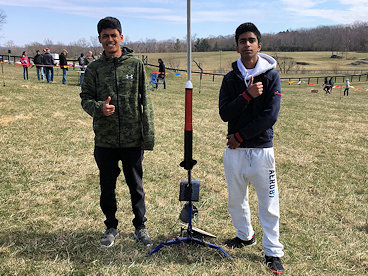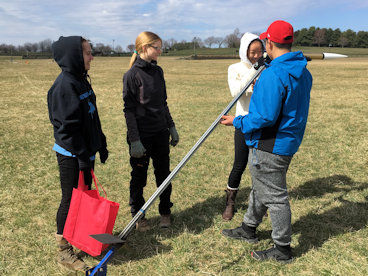 Both Rockets Loaded Team 4054