On Saturday, February 10, members from both teams traveled to the Great Meadow launch site for test flights. The day was cloudy, but with little wind. After two fights, they closed the range due to rain. We used the NOVAAR launch rail, straight up.

Temperature=45F, Pressure=29.50inHg, Wind=3mph, Altitude=580ft

Objectives

Gain experience in flying this year's rockets.
Test team 4053 rocket with weight around 500g.
Test team 4054 rocket with F39-6T.

Lessons

Both flights were nice, with team 4053 almost perfect.
The 24inch X seemed to have a good descent rate from 800ft.
F39-6T with 500g gets you to 800ft.
Team 4054 tried one more fight with an F44-8W. The ejection was late, and it came down too soon.
Launches

| | | | | | | | | | |
| --- | --- | --- | --- | --- | --- | --- | --- | --- | --- |
| Team | Rocket | Flight | Motor | Weight | Alt | Recovery | Altitude | Time | Comment |
| 4053 | Red (video) | 1 | F39-6 | 504g | 4 | 24"X | 798ft | 42sec | Perfect flight, score 2 |
| 4054 | Gold (video) | 1 | F44-8 | 452g | 11 | 2-15" | 820ft | 37sec | Nice flight, score 36 |
Altimeter Data (Excel format)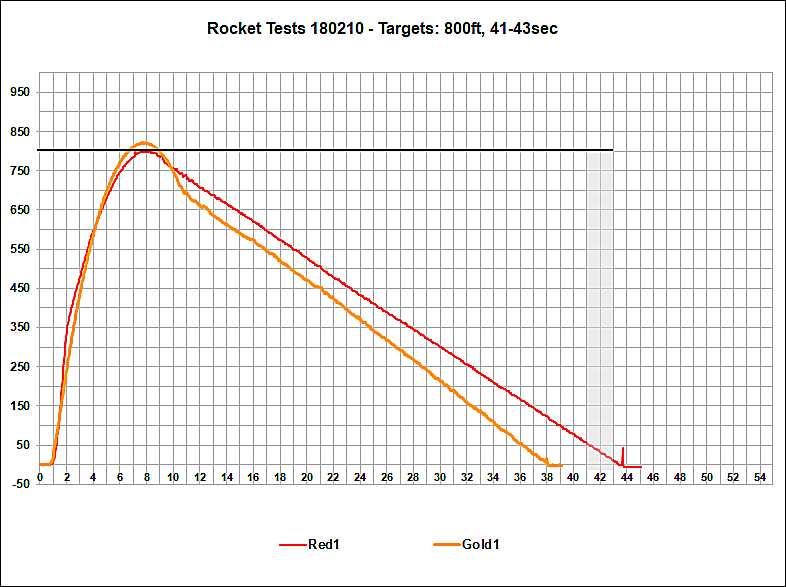 Pictures
Team 4053 Team 4054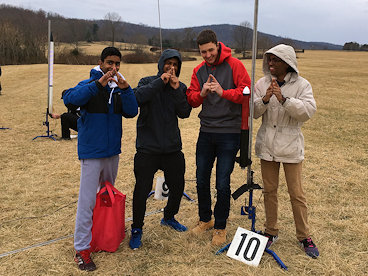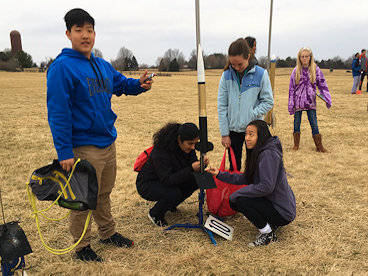 Loading Launch