On Thursday, December 28, members from both teams traveled to the Walkersville launch site for test flights. The day was clear, with little wind, but very cold. We used the our launch rail, straight up.

Temperature=27F, Pressure=29.50inHg, Wind=3-5mph, Altitude=307ft

Objectives

Gain experience in flying this year's rockets.
First test team 4053 red rocket with F39-6T.
First test team 4054 gold rocket with F44-8W.

Lessons

.The red rocket (4053) went too high, but had a nice flight. A fin cracked and we only got one flight.
.The gold rocket (4054) had a good first flight, but too low with the F20-7W.
The second gold rocket flight ended with a lawn dart and destroyed the altimeter. The flight looked good until there was no deployment. The ejection plug was still in the motor. We think the cold had something to do with it. We reported it to NAR and Aerotech. They sent us some new motors.
Launches

| | | | | | | | | | |
| --- | --- | --- | --- | --- | --- | --- | --- | --- | --- |
| Team | Rocket | Flight | Motor | Weight | Alt | Recovery | Altitude | Time | Comment |
| 4053 | Red (video) | 1 | F39-6T | 450g | 4 | 18" | 858ft | 42sec | Good flight, broke fin |
| 4054 | Gold (video) | 1 | E20-7W | 422g | 10 | 2-15" | 643ft | 29sec | Good flight, very low |
| 4054 | Gold (video) | 2 | F44-8W | 430g? | 10 | 2-15" | about 800ft | 16sec | Lawn dart |
Altimeter Data (Excel format)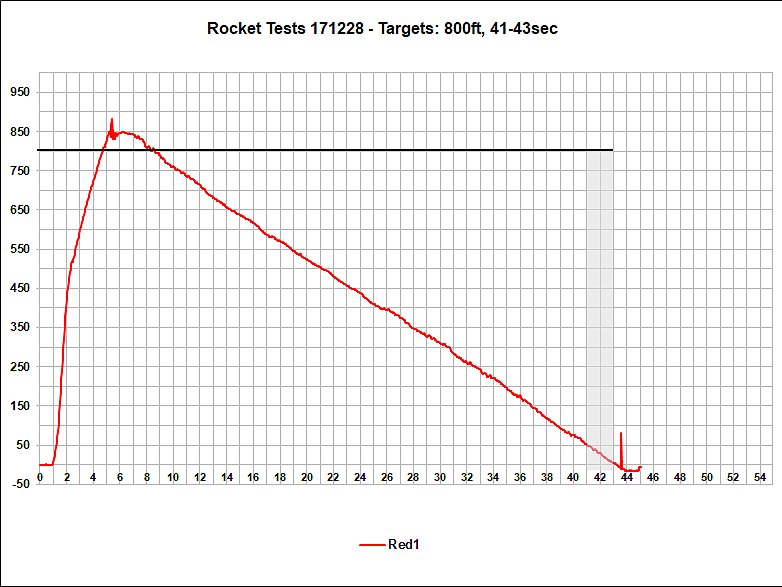 Pictures
Team 4053 Team 4054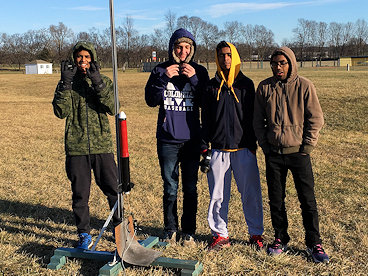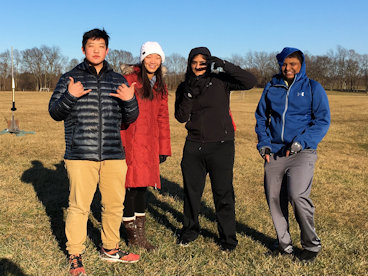 Preparing More Preparing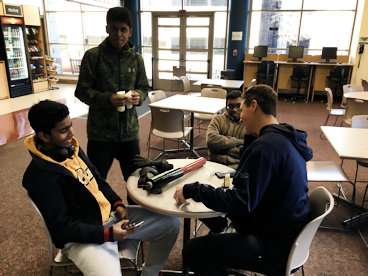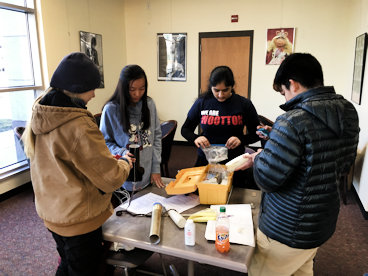 Very Cold