On Saturday, October 14, members from the Post traveled to the Walkersville launch site for test flights. The day was beautiful. We used our launch rail, straight up.

Temperature=74F, Pressure=29.83inHg, Wind=3mph, Altitude=307ft

Objectives
Give new members some experience flying rockets.
Practice the launch process.
Use old BT80 rockets with old F24-7W motors.
Lessons
We enjoyed the nice weather..
Nice flights but too high at 435g.
Launches

| | | | | | | | | | |
| --- | --- | --- | --- | --- | --- | --- | --- | --- | --- |
| Team | Rocket | Flight | Motor | Weight | Alt | Recovery | Altitude | Time | Comment |
| | Blue (video) | 1 | F24-7 | 430g | 4 | 2-12" | 891ft | 46sec | Nice flight |
| | Gold (video) | 1 | F24-7 | 435g | 9 | 15" | 914ft | 51sec | Nice flight, landed on fence |
| | Gold (video) | 2 | F24-7 | 439g | 9 | 15" | 875ft | 51sec | Nice flight |
Altimeter Data (Excel format)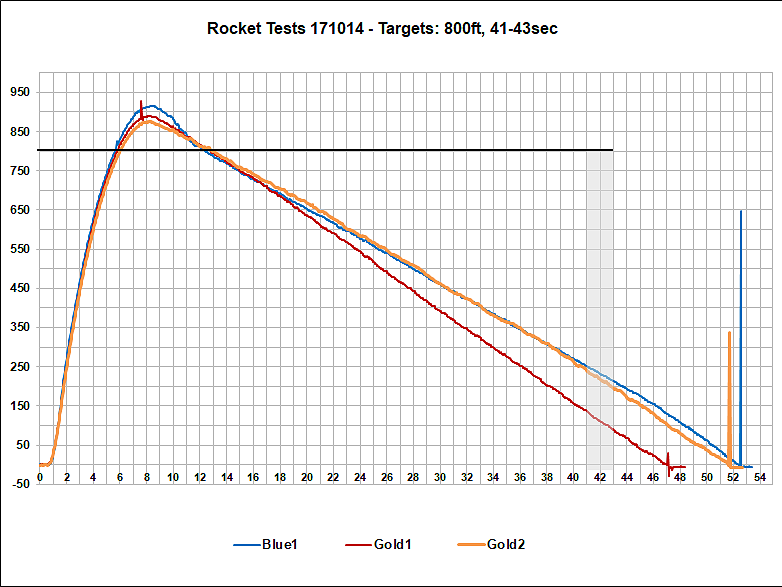 Pictures
Team Preparing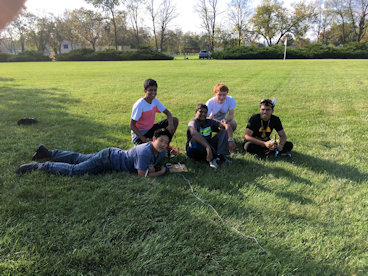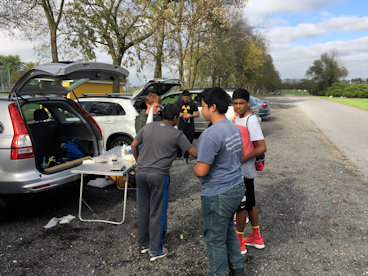 Loading Loading