On Sunday, April 7, members of tem 5180 traveled to the Walkersville launch site for their final qualification flights. The day was partially cloudy with light wind. We used our launch rail at about 3% with the wind. We got off three flights. Vince Camobreco was the NAR member who qualified the flights.

The three flights came off great. Flight 1 was low so we removed weight. Flight 2 was high, so we added weight, Fight 3 (qualification number 3) was 851 feet, close to the desired 856 ft. The descent times were all a little long, but they still got a score of 6.68.

Temperature=62F, Pressure=29.88inHg?, Wind=1-5mph, Elevation=331ft

Objectives

Complete the last qualification flight for team 5180, hopefully with a score of 6 or less..

Lessons

Made nice adjustments to get the desired altitude.
If Team 5180 gets invited to the TARC finals, they will need a better streamer and a bigger spill hole in their chutes to reduce descent time.
Launches
| | | | | | | | | | |
| --- | --- | --- | --- | --- | --- | --- | --- | --- | --- |
| Team | Rocket | Flight | Motor/Lot/Pack | Weight | Alt | Recovery | Altitude | Time | Comment |
| 5180 | Multi (video-9160) | 1 | F39-6 04091808 8 | 496 | 12 | 2-14" 2x30" | 844 | 47sec | Nice flight, low |
| 5180 | Multi (video-9162) | 2 | F39-6 04091808 8 | 490 | 12 | 2-14" 2x30" | 861 | 47sec | Nice flight, still low |
| 5180 | Multi (video-xxxx) | 3 | F39-6 04091808 8 | 492 | 12 | 2-14" 2x30" | 851 | 46.42sec | Q3=6.68 |
Altimeter Data (Excel format)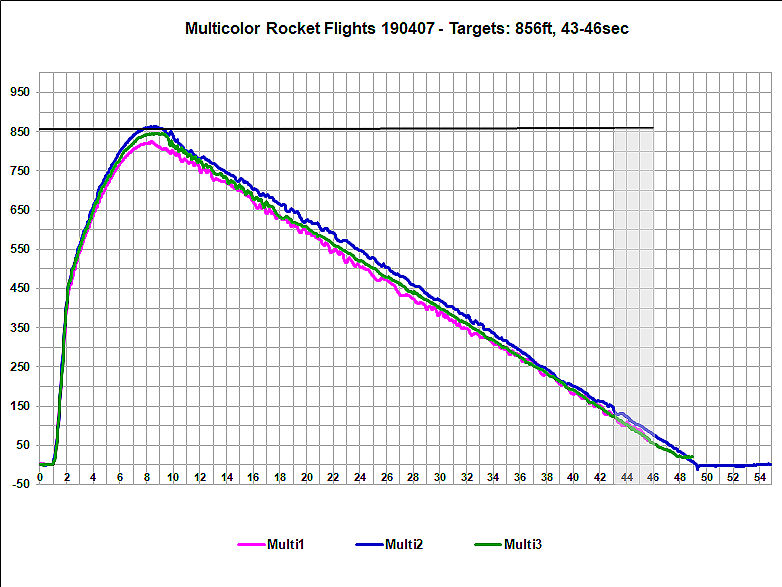 Pictures
Preparing Loading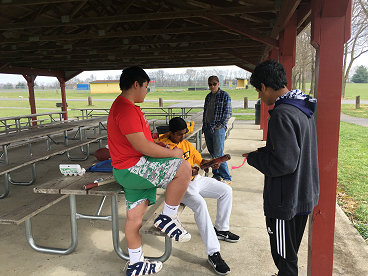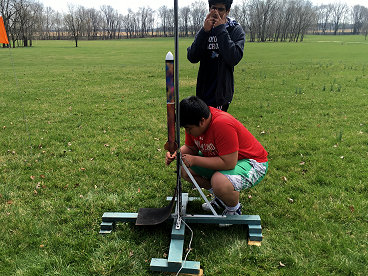 Ready to Launch Thanking Vince