On Saturday, February 23, members from all teams traveled to the Walkersville launch site for test flights. The day was cool and cloudy, but almost no wind. We used our launch rail, straight up. We got off six flights in an hour and a half.

Temperature=45F, Pressure=29.70inHg?, Wind=2-4mph, Altitude=331ft

Objectives

Fly multiple flights with F39-6 motors from same lot number.
Fly one rocket with F39-6 from previous launch lot number..
Refine the chute deployment so no DQs.

Lessons

All six flights were relatively straight..
Everyone flew F39s. Pink rocket flew the third motor from the lot used in the last launch. Similar altitudes - 862, 850, 865.
The 5 flights with the same lot gave mixed results - two high, two low, one in the middle. Not sure how to consider this. We should fly the final one from the lot.
The Pink rocket chutes seemed to give better descent times.
Boosters came down after the cargo unit, one was caught in a tree. Maybe use a small chute (10 inch not 12 inch).
First Gold flight had tangled chutes, the other five were OK.
Had one igniter failure with the Estes sonic igniter.
Altimeter 11 started acting strange with weird altitude when it should be zero. We should use a new altimeter.
Launches

| | | | | | | | | | |
| --- | --- | --- | --- | --- | --- | --- | --- | --- | --- |
| Team | Rocket | Flight | Motor/Lot | Weight | Alt | Recovery | Altitude | Time | Comment |
| 5179 | Gold (video-8875) | 1 | F39-6 11191804 | 504g | 11 | 2-15"/12" | 820ft | 56sec | nice flight, chute tangled |
| 5179 | Gold (video-8895) | 2 | F39-6 11191804 | 494g | 11 | 2-15"/12" | 889ft | 56sec | nice flight, too high |
| 5180 | Multi (video-8871) | 1 | F39-6 11191804 | 503g | 12 | 2-15"/12" | 891ft | 54sec | ok flight, too high |
| 5180 | Multi (video-8892) | 2 | F39-6 11191804 | 513g | 12 | 2-15"/12" | 819ft | 46sec | ok flight, too low |
| 5181 | Pink (video-8883) | 1 | F39-6 04091808 | 506g | 13 | 2-15"/12" | 865ft | 45sec | nice flight, score=9 |
| 5181 | Pink (video-8899) | 2 | F39-6 11191804 | 509g | 13 | 2-15"/12" | 851ft | 45sec | nice flight, score=5 |
Altimeter Data (Excel format)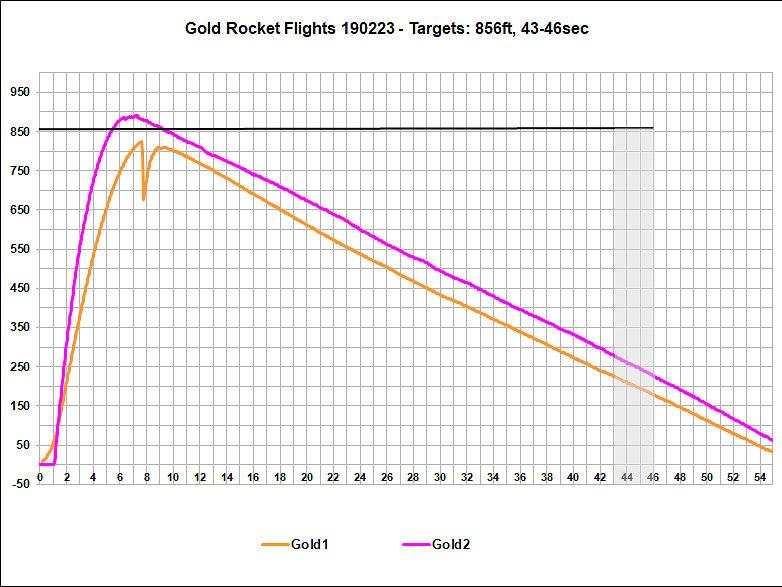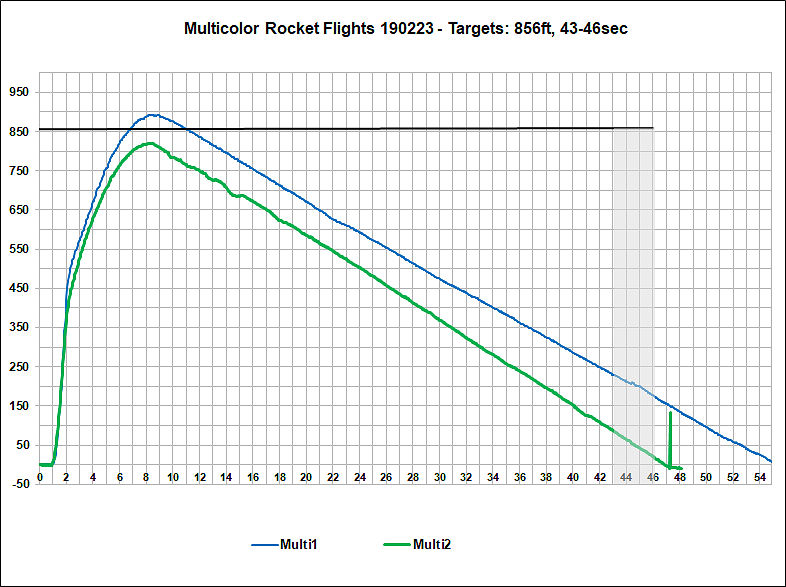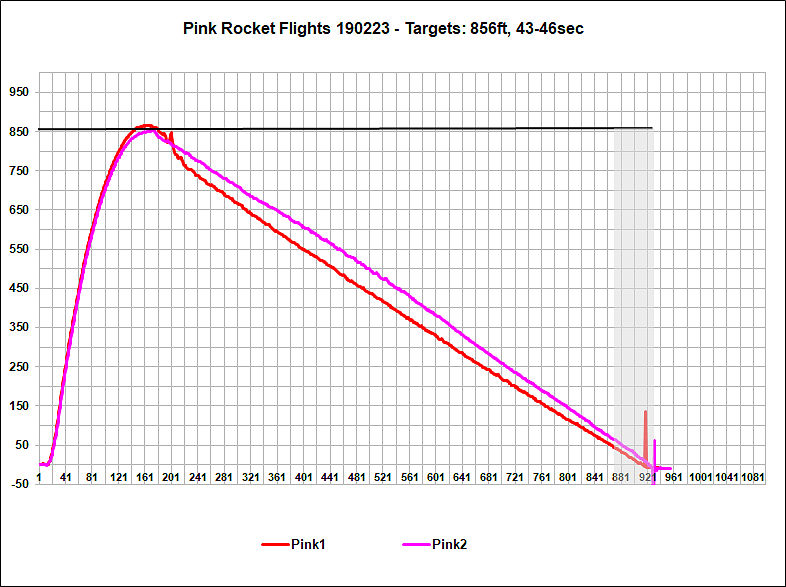 Pictures
Team 1 Team 2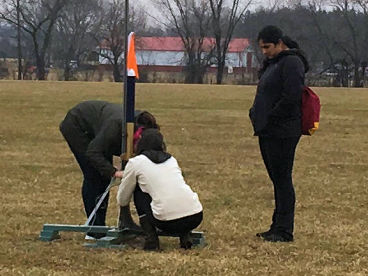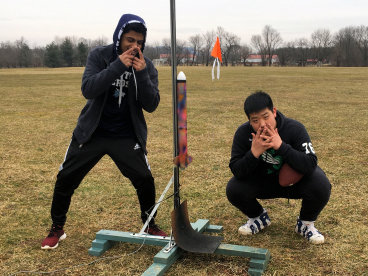 Loading Team 3