On Thursday, December 27, members from the Post traveled to the Walkersville launch site for test flights. The day was clear, warm and no wind. We used our launch rail, straight up. We flew our recently developed rockets with fair success.

Temperature=55F, Pressure=30.061inHg, Wind=2-6mph, Altitude=331ft

Objectives

Try to get the weights right for the selected motors.
Continue working on the chute deployment.

Lessons

We need more focus on chute deployment. On the 2nd Gold flight the booster chute did not deploy. The 1st Pink flight had tangles chutes.
We should look to collecting motor lot numbers.
Launches

| | | | | | | | | | |
| --- | --- | --- | --- | --- | --- | --- | --- | --- | --- |
| Team | Rocket | Flight | Motor | Weight | Alt | Recovery | Altitude | Time | Comment |
| 5179 | Gold (video) | 1 | F39-6 | 508g | 11 | 2-15"/12" | 846ft | 46sec | nice flight, score=10 |
| 5179 | Gold (video) | 2 | F39-6 | 506g | 11 | 2-15"/12" | 828ft | 44sec | nice flight, booster chute problem |
| 5180 | Multi (video) | 1 | F35-5 | 603g | 12 | 2-15"/60" | 742ft | 40sec | ok flight, too low |
| 5180 | Multi (video) | 2 | F30-6 | 569g | 12 | 2-15"/60" | 732ft | 51sec | ok flight, too low |
| 5181 | Pink (video) | 1 | F39-6 | 504g | 13 | 2-15"/12" | 849ft | 43sec | nice flight, score=7, chutes tangled |
| 5181 | Pink (video) | 2 | F39-6 | 507g | 13 | 2-15"/12" | 846ft | 41sec | nice flight, score=18 |
Altimeter Data (Excel format)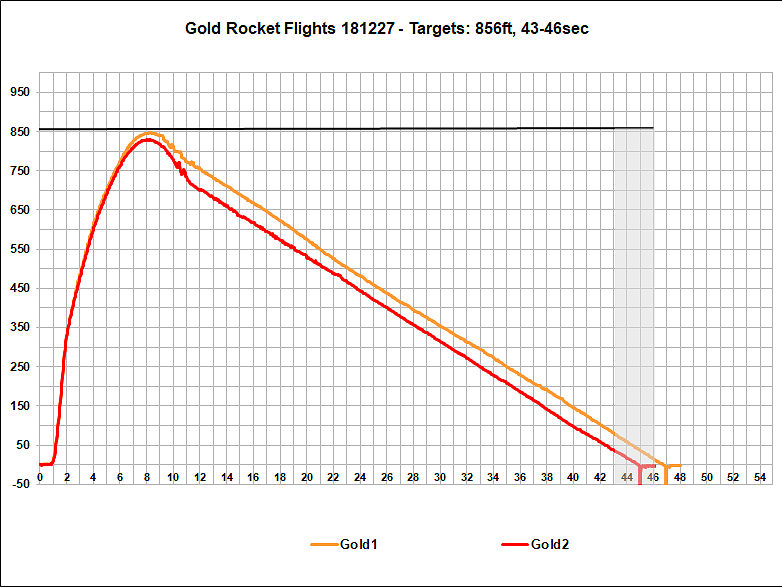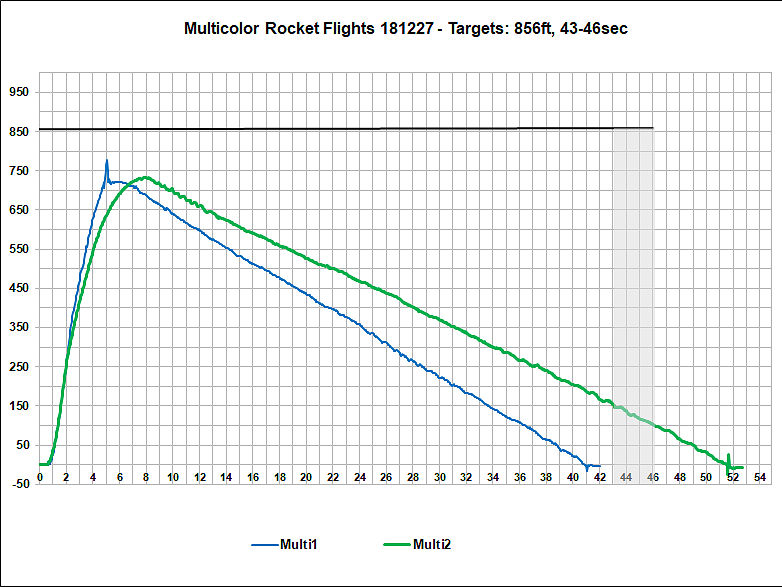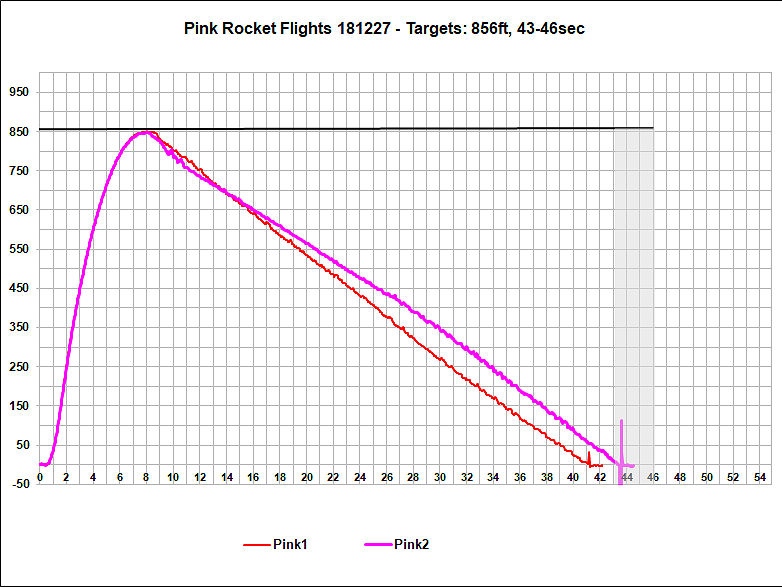 Pictures
Preparing Rockets at JHU Loading Chutes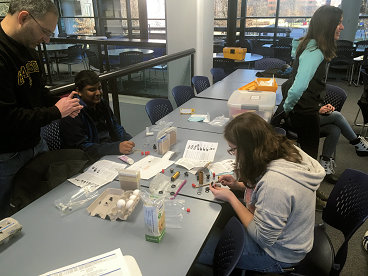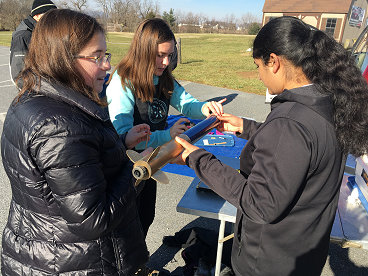 Loading Chutes Loading Chutes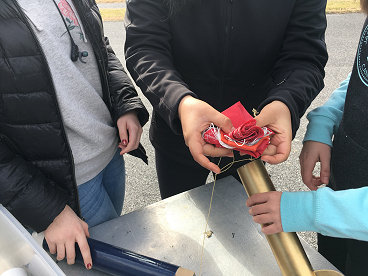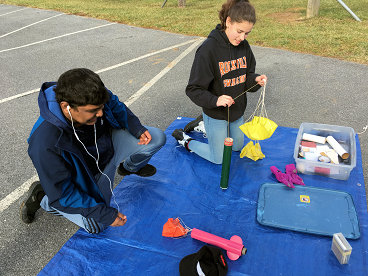 Team 1 Team 2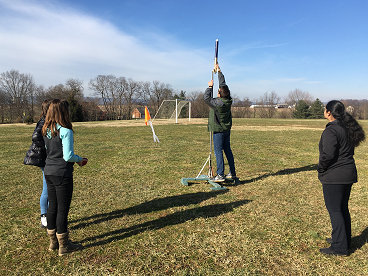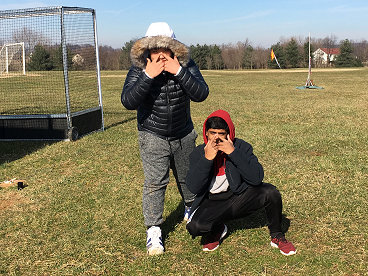 Team 3 Rocket Recovery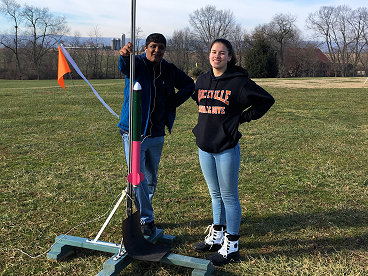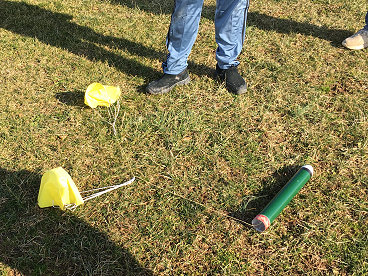 Egg Protection Adding Weight