On Saturday, November 17, members from the Post traveled to the Great Meadow launch site for test flights. The day was clear and no wind. We used the NOVAAR launch rail, straight up. We flew our new rockets.

Temperature=50F, Pressure=29.59inHg, Wind=0-3mph, Altitude=574ft

Objectives

First flights for our new rockets.
Try variable recovery designs.
Use a variety of motors.

Lessons

The recovery designs seemed to work OK.
F39s seemed to give best results..
The Multicolor rocket did not fly straight..
We need to work on getting the correct weight for proper altitude.
Igniter insertion worked OK.
Launches

| | | | | | | | | | |
| --- | --- | --- | --- | --- | --- | --- | --- | --- | --- |
| Team | Rocket | Flight | Motor | Weight | Alt | Recovery | Altitude | Time | Comment |
| 1 | Gold (video) | 1 | F39-6 | 495g | 11 | 2-15"/40" | 951ft | 44sec | straight, chutes OK, streamer came out late |
| 1 | Gold (video) | 2 | F44-8 | 495g? | 11 | 2-15"/12" | 882ft | 48sec | straight?, chutes OK |
| 2 | Multi (video) | 1 | F32-6 | 536g | 12 | 2-15"/60" | 991ft | 48sec | not straight, chutes OK |
| 2 | Multi (video) | 2 | F39-6 | 526g | 12 | 2-15"/60" | 759ft | 42sec | straighter, chutes OK |
| 3 | Pink (video) | 1 | F39-6 | 477g | 13 | 2-15"/12" | 918ft | 48ec | straight, chutes OK |
| 3 | Pink (video) | 2 | F44-8 | 477g? | 13 | 2-15"/12" | 8235ft | 39sec | straight, chutes OK |
Altimeter Data (Excel format)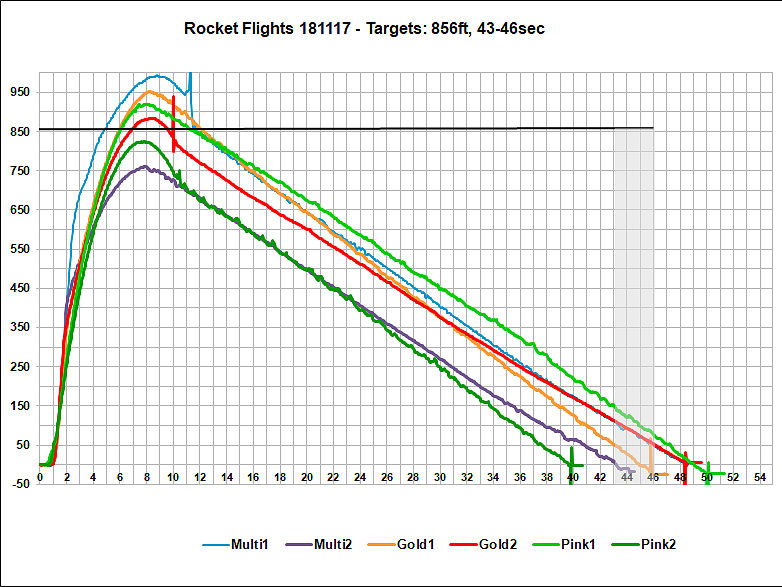 Pictures
Multicolor Rocket Igniter Pink Rocket Igniter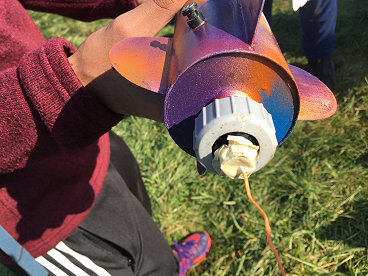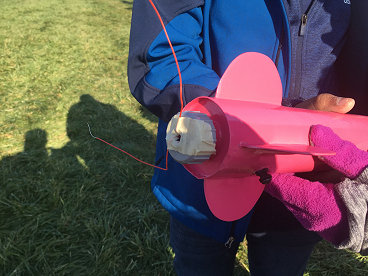 Gold Rocket Recovery Multicolor Rocket Recovery Pink Rocket Recovery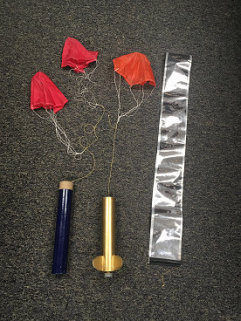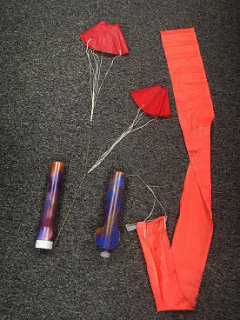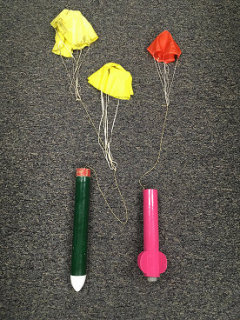 The Field Loading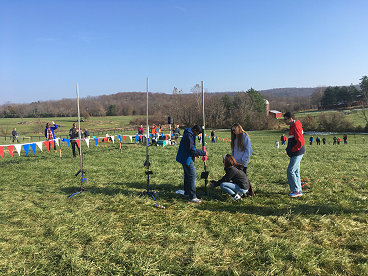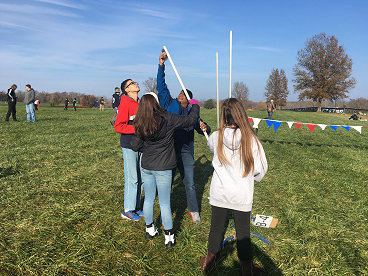 More Loading