On Tuesday, May 9, members from team 2662 traveled to the Walkersville Maryland launch site for a final test flight before the TARC finals on May 13. The day was mostly sunny, around 60 degrees, with wind around 10mph. We got off 2 flights.

Objectives

One test flight for the Red/White/Blue rocket at 415g with an E20-7.
Initial test flight for our backup Orange/Green rocket at 415g with an E20-7.

Lessons

Both rockets performed nicely but too low. May have been the wind or too much weight.
Both E20s had the same lot number.
The new orange rocket will stay our backup.
We end the qualification flights with no eggs broken and no lost rockets.
We are ready for the finals on Saturday.
Launches
Team
Rocket
Flight
Motor
Weight
Alt
Recovery
Altitude
Time
Comment
2662
Red

(video)
1
E20-7W
422g
10
14", 6x60"
730ft
42sec
Low, into wind
2662
Orange

(video)
1
E20-7W
416g
4
14", 6x60"
724ft
45sec
Low, into wind
Altimeter Data (Excel format)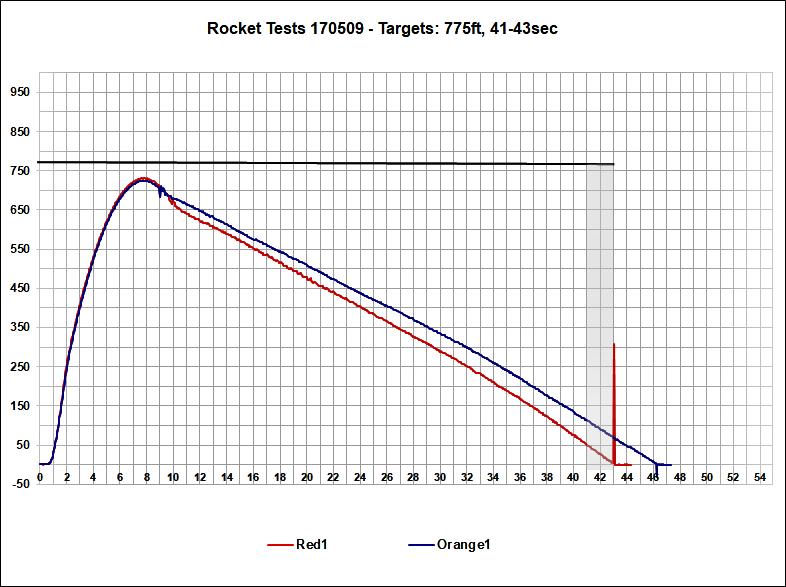 Pictures
Team 2662