On Saturday, December 10, members from both teams traveled to the Walkersville park launch site for test flights. The day was partly cloudy with wind around 10mph, gusts a little higher. It was very cold, near freezing. We stopped after two disappointing flights.

Objectives

Test with E12-6 Estes black powder motors.
Get more data on streamer and parachute sizes.

Lessons

It was very cold and windy, which made the rockets duck into the wind.
The E12s did not seem to do well - under powered, and slow to reach speed, giving the wind time to turn the rocket. We need to keep looking.
We had some issues with the Estes igniters falling out and not igniting the black powder.
The recovery systems worked OK, no eggs broke, and we recovered all rockets.
Launches
Team
Rocket
Flight
Motor
Weight
Alt
Recovery
Altitude
Time
Comment
2661
Pink

(video)
1
E12-6
324g
11
15/1", 4x56"
615ft
36sec
OK flight, off to the side
2662
Red

(video)
1
E12-6
340/118g
10
15", 6x60"
550ft
39sec
ducked into the wind
Altimeter Data (Excel format)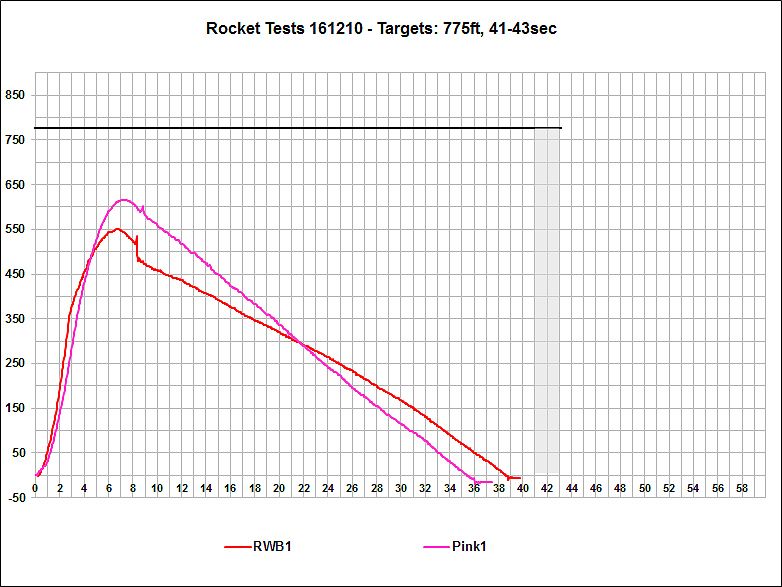 Pictures
Loading Team 2661