On Saturday, October 28, members from both teams traveled to the Great Meadow launch site for test flights. The day was partly cloudy with wind around 5mph, gusts a little higher. We used the NOVAAR launch rails. We conducted 4 flights.

Objectives

Try out the new TARC rocket.
Test with E9-6 Estes black powder motors.
Continue testing with E20-7W motors.
Use the new purple Mylar streamer (4x56") on the booster

Lessons

Both designs used the same recovery scheme - a chute for the cargo and a streamer for the booster..
We had no ignition issues, no eggs broke, and we recovered all rockets.
The E9s seemed to work well. We should try E12s.
We will remember these nice days in January and February.
Launches
| | | | | | | | | | |
| --- | --- | --- | --- | --- | --- | --- | --- | --- | --- |
| Team | Rocket | Flight | Motor | Weight | Alt | Recovery | Altitude | Time | Comment |
| 2661 | Pink (video) | 1 | E9-6 | 308g | 11 | 18"X, 4x56" | 799ft | 59sec | nice flight |
| 2661 | Pink (video) | 2 | E9-6 | 317g | 11 | 15", 4x56" | 813ft | 56sec | nice flight |
| 2662 | Red (video) | 1 | E20-7W | 429g | 10 | 15", 6x60" | 654ft | 33sec | unstable, angled off |
| 2662 | Red (video) | 2 | E9-6 | 308g | 10 | 15", 6x60" | 597ft | 37sec | |
Altimeter Data (Excel format)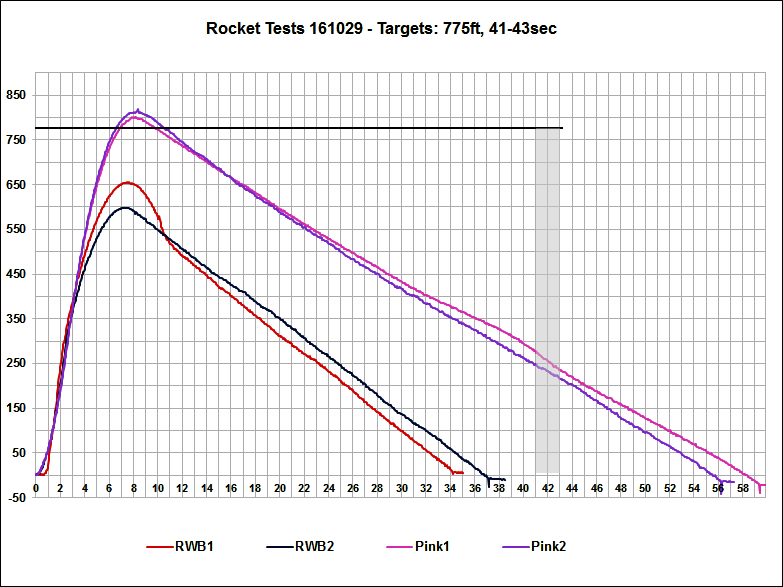 Pictures
Team 2661 Team 2662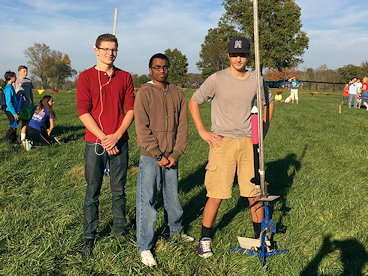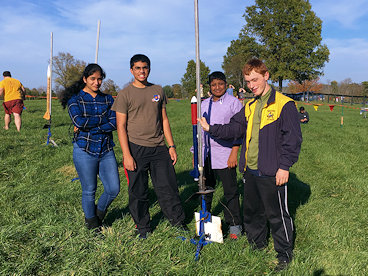 Loading Loading