On Monday, October 3, members from both teams traveled to the Walkersville launch site for test flights. The day was clear, warm, but with little wind. We used our 7ft launch rail. We conducted 3 flights.

Objectives

Give the new members experience in flying rockets.
Test our TARC design for this year.
Take advantage of the nice weather.

Lessons

The Black rocket did not fly well, but the old F24 worked OK.
Chute broke off Black rocket and was not recovered.
We could not get data off altimeter 1 from the Black Rocket.
The TARC rocket flew nice, but way to high with the F20. We will have to add much weight to get down to 775ft.
Egg protection and rocket recovery worked OK with the TARC rocket.
Launches
| | | | | | | | | | |
| --- | --- | --- | --- | --- | --- | --- | --- | --- | --- |
| Team | Rocket | Flight | Motor | Weight | Alt | Recovery | Altitude | Time | Comment |
| 2661 | Black (video) | 1 | F24-7W | 441g | 1 | 18", 12" | 910ft | 45sec? | Chute broke off |
| 2662 | RedWhiteBlue (video) | 1 | E20-7W | 294g | 10 | 15", 6x60" | 1192ft | 61sec | A little wiggle in ascent |
| 2662 | RedWhiteBlue (video) | 2 | E20-7W | 371/202g | 10 | 15", 6x60" | 883ft | 65sec | Nice flight |
Altimeter Data (Excel format)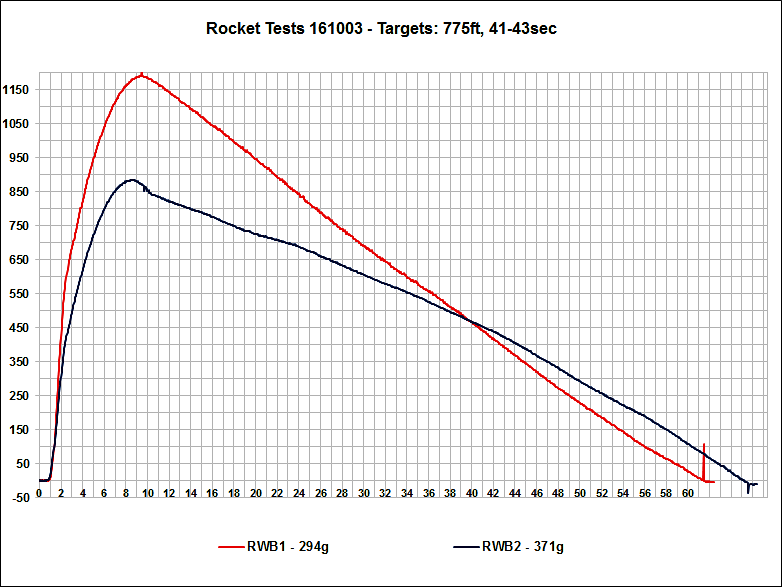 Pictures
Team Launch Site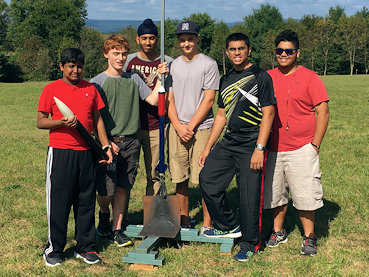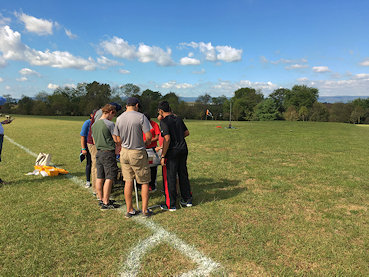 Preparation Loading