On Saturday, March 21, members from three teams traveled to Great Meadow VA to conduct qualification flights. The day was cloudy, cool, with little wind early, building to 10mph later. We used the NOVAAR club 7ft launch rails.

Objectives

Complete at least one qualification launch for each team.

Lessons

We conducted many launches, all rockets returned and no broken eggs, and only one early flight with tangled recovery.
We had some decent qualification scores, but need more low scores.
Next week will be critical.
Launches
Rocket
Engine
Rail
Cargo
Recovery
Weight
Results
Comments
Red 1
Team 15265
E20-7W
7t ?d
1 egg,
altimeter 6
15" round
6x60" streamer
360g
191g?
922ft,
58sec
video, nice flight, too high
Red 2
Team 15265
E20-7W
7t ?d
1 egg,
altimeter 6
15" round
6x60" streamer
408g
238g
745ft,
42sec
video, nice flight, too low
Test Score 71
Red 3
Team 15265
E20-7W
7t ?d
1 egg,
altimeter 6
15" round
6x60" streamer
398g
168g?
762ft,
44sec
no video, nice flight, too long descent
Qualification Score 49.12
Orange 1
Team 15266
E30-7T
7t ?d
1 egg,
altimeter 10
15" round, 2" spill
6x60" streamer
367g
185g
821ft,
30sec
video, nice flight, tangled recovery
Orange 2
Team 15266
E30-7T
7t ?d
1 egg,
altimeter 10
15" round, 2" spill
6x60" streamer
372g
190g
807ft,
38sec
video, nice flight, too short descent
Test Score 39
Orange 3
Team 15266
E30-7T
7t ?d
1 egg,
altimeter 10
15" round, 4" spill
6x60" streamer
368g?
185g?
753ft,
48sec
video, some wind cocking
Qualification Score 47
Orange 4
Team 15266
E30-7T
7t ?d
1 egg,
altimeter 10
15" round, 5" spill
6x60" streamer
368g?
185g?
708ft,
48sec
video, major wind cocking
Qualification Score 92
Turquoise 1
Team 15267
E20-7W
7t ?d
1 egg,
altimeter 4
15" round, 3" spill
12" round, 2" spill
368g
180g?
793ft,
50sec
video, strange ascent, landed in road
Test Score 15
Blue 1
Team 15406
E30-7T
7ft ?d
1 egg,
altimeter 9
15" round, 3" spill
6x60" streamer
368g
205g
775ft,
52sec
no video, nice flight, too long descent
Test Score 41
Blue 2
Team 15406
E30-7T
7ft ?d
1 egg,
altimeter 9
15" round, 3" spill
6x60" streamer
364g
201g
835ft,
54sec
video, nice flight
Test Score 59
Blue 3
Team 15406
E30-7T
7ft ?d
1 egg,
altimeter 9
15" round, 3" spill
6x60" streamer
366g
203g
828ft,
44sec
video, nice flight, too short descent
Test Score 36
Blue 4
Team 15406
E30-7T
7ft ?d
1 egg,
altimeter 9
15" round, 3" spill
6x60" streamer
371g
208g
821ft,
46sec
video, nice flight
Qualification Score 21.88
Blue 5
Team 15406
E30-7T
7ft ?d
1 egg,
altimeter 9
15" round, 3" spill
6x60" streamer
371g?
208g?
780ft,
44sec
no video, nice flight
Qualification Score 31.04
Blue 6
Team 15406
E30-7T
7ft ?d
1 egg,
altimeter 9
15" round, 3" spill
6x60" streamer
371g?
208g?
776ft,
51sec
video, too low, long descent
Test Score 36
Altimeter Data (Excel format)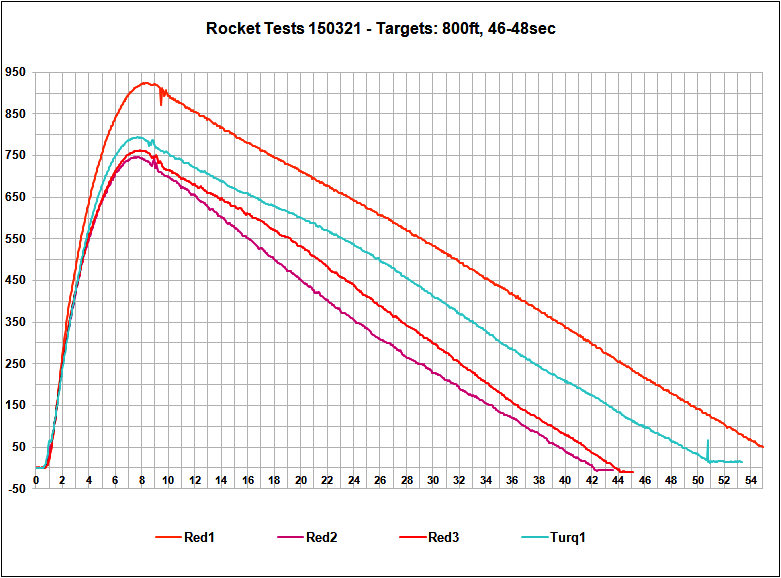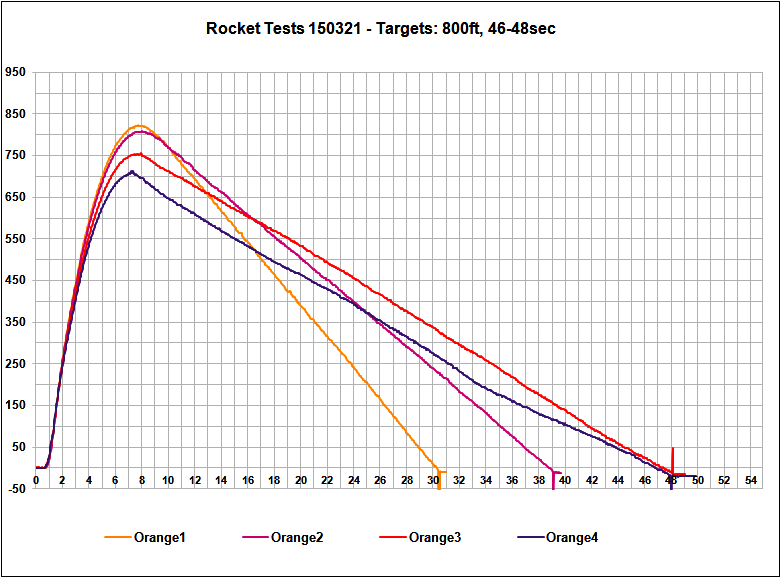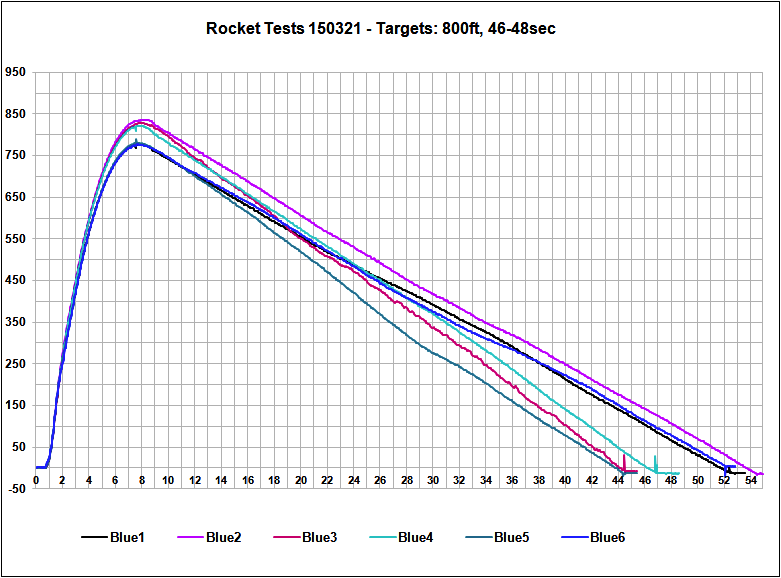 Pictures
Team 15266 Team 15406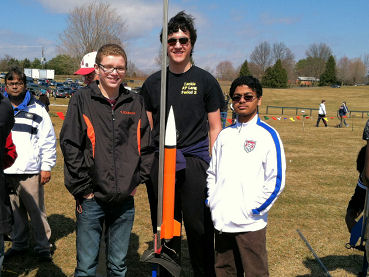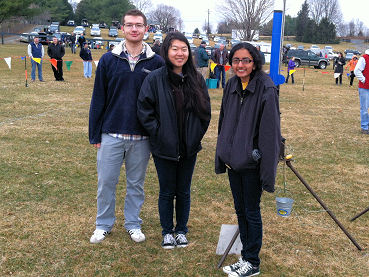 Team 15265 Loading the Rockets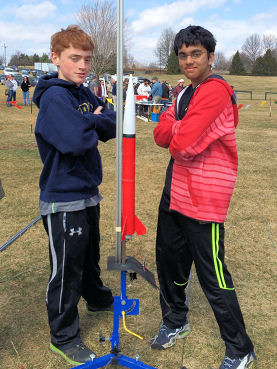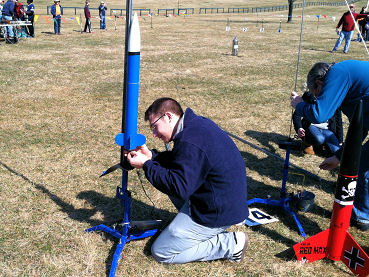 Loading More Rockets Loading Even More Rockets