On Saturday, March 14, 2 members from two teams traveled to Walkersville MD to conduct some test launches. The day was cloudy, with almost no wind. We used our 7ft launch rail to conduct 3 flights.

Objectives

Test Team 15266 and Team 15406 primary rockets.
Use E30s and 15 inch chutes with spill holes..

Lessons

Both rockets flew very nice and straight with E30s;.
They tried rocket weights around 365 grams, which seems to be about right for 800 ft.
The 15 inch chutes took too long to descend. They may want to use 12 inch chutes our much bigger spill holes.
Good flights when there is no wind.
Walkersville is a nice launch field.
With a little tweak, they are ready to qualify.
Launches
Rocket
Engine
Rail
Cargo
Recovery
Weight
Results
Comments
Orange 1
Team 15266
E30-7T
7t 0d
1 egg,
altimeter 10
15" round, 2" spill
6x60" streamer
368g
180g?
818ft,
55sec
video, nice flight, too long descent
Blue 1
Team 15406
E30-7T
7ft 0d
1 egg,
altimeter 9
15" round, 3" spill
6x60" streamer
360g
202g
829ft,
59sec
video, nice flight, too high, too long descent
Blue 2
Team 15406
E30-7T
7ft 0d
1 egg,
altimeter 9
15" round, 3" spill
6x60" streamer
375g
213g
776ft,
50sec
video, nice flight, too low, descent still too long
Altimeter Data (Excel format)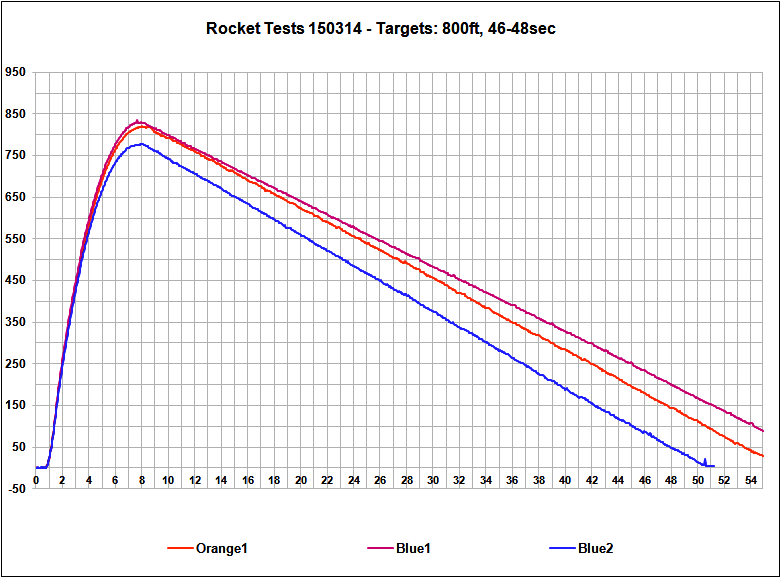 Pictures
Team 15266 Team 15406 Our Blockhouse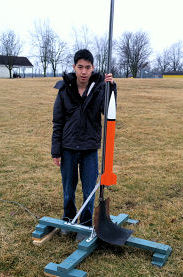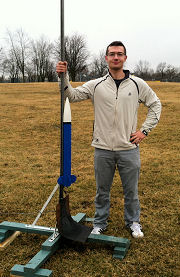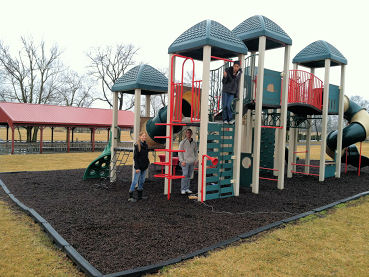 Preparing Rockets Loading the Rockets