On Saturday, March 29, five members from three teams traveled to the Great Meadows VA launch site for qualification flights. We arrived early when the wind was light and no rain. We got in one round before the rain started. We set up a tent and waited out the rain. We finished the second round by 1pm.

We conducted 6 qualification flights - two for each team. Team 14209 and 14212 used the 7ft launch rail with a 0d angle. Team 14210 used the site provided launch rail. All flights were recovered from the field.

Objectives

Two qualification launches for each team.
Lessons

We decided to have our first launch a qualification try - no test flights. We had test flights the day before at Walkersville.
Team 14209 had two nice flights with F30-6FJ motors. They had an issue with weight and altitude - good altitude but came down too fast or came down in correct time, but too high.
Team 14210 had two nice flights but broke an egg in the second flight. This disqualification along with their previous disqualification took them out of the consideration for finals.
Team 14212 conducted two great flights with an E28-7T motor. They used the same lot motors as their test flight the day before, which had a test score of 1.
Launches
Rocket
Engine
Rail
Cargo
Recovery
Weight
Results
Comments
Black flight 1
Team 14209
F30-6FJ
7ft 0d
2 eggs,
altimeter 6
2-15" Round
506g
858ft,
48.025ec
video, nice flight but too low, floating Qualification Score: 33.0
Black flight 2
Team 14209
F30-6FJ
7ft 0d
2 eggs,
altimeter 6
2-15" Round
511g
811ft,
42.48sec
no video, nice flight but too high
Qualification Score: 36.08
India flight 1
Team 14210
E20-7W
7ft 0d
2 eggs,
altimeter 1
2-15" Round
3" spill
350g
834ft,
52.16sec
no video, nice flight, good score
Qualification Score: 17.64
India flight 2
Team 14210
E20-7W
7ft 0d
2 eggs,
altimeter 1
2-15" Round
3" spill
352g
787ft,
51sec
video, low altitude, egg broke
Qualification Score: 42 DQ
Green flight 1
Team 14212
E28-7T
7ft 0d
2 eggs,
altimeter 3
2-15" Round
405g
816ft,
48.235sec
video, great flight
Qualification Score: 9.0
Green flight 2
Team 14212
E28-7T
7ft 0d
2 eggs,
altimeter 3
2-15" Round
406g
810ft,
47.26sec
video, nice flight
Qualification Score: 17.96
Altimeter Data (Excel format)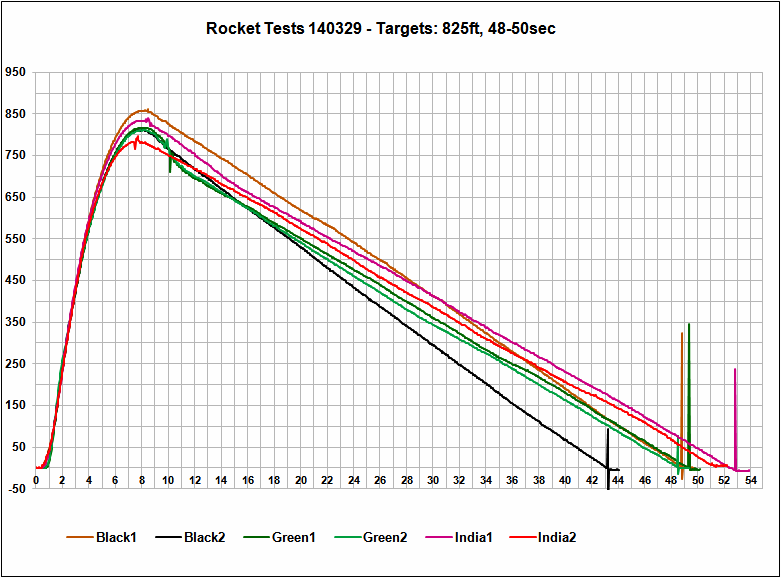 Pictures
The launch field Preparation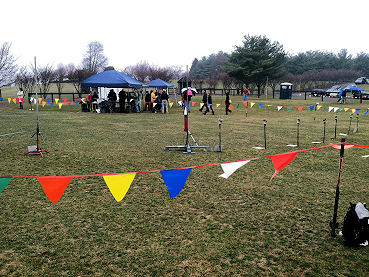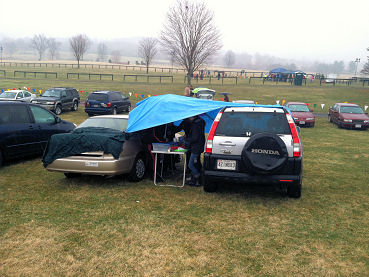 Teams 14210 Team 14212