On Friday, March 28, six members from three teams traveled to Walkersville Farm Park, MD, for test flights. The weather wet and overcast, but wind was under 10mph.

Each team conducted a test flight. Team 14212 flew a second test when their repaired green rocket was a little off on the first flight. They used a old booster from last year for the second flight. We used the 7ft launch rail with a 3d angle. The tests allowed us to have the first launch on Saturday to be qualification flights.

Objectives

One test launch for each team.




Lessons
Team 14209 is still too high and comes down too fast. They might want to try to reduce the ejection by one second by drilling, something we never tried before..
Team 14210 had a nice flights but needs a bigger spill hole.
Team 14212 conducted two flights with an E28-7T motor. The first was with their reconstructed green booster. It was a little squirrely, so they tried an older booster from last year. It was right on. The difference may also been in the lot number of the motors. The first flight was the same lot as the two flights of March 15 which were short. The second flight was from a lot that later proved to higher.
Walkersville again worked great as a launch site. Next year we may apply for scheduled launches.
Launches
Rocket
Engine
Rail
Cargo
Recovery
Weight
Results
Comments
Black flight 1
Team 14209
F30-6FJ
7ft 3d
2 eggs,
altimeter 6
2-15" Round
493g
857ft,
48ec
video, nice flight but too high
India flight 1
Team 14210
E20-7W
7ft 3d
2 eggs,
altimeter 1
2-15" Round
2" spill
356g
823ft,
57sec
video, nice flight, but really floated
Green flight 1
Team 14212
E28-7T
7ft 3d
2 eggs,
altimeter 3
2-15" Round
408g
745ft,
42ec
video, nice flight, but low and late ejection
Green flight 2
Team 14212
E28-7T
7ft 3d
2 eggs,
altimeter 3
2-15" Round
406g
826ft,
50sec
video, nice flight
Altimeter Data (Excel format)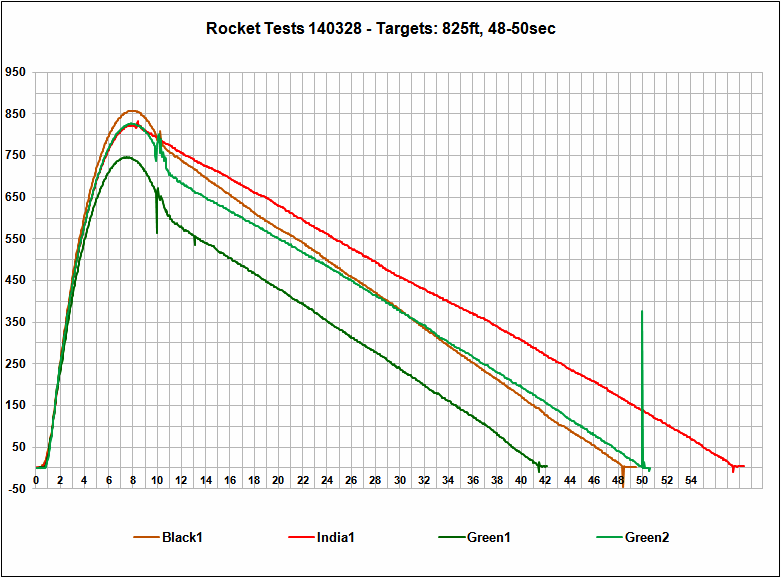 Pictures
Our Blockhouse Team 14209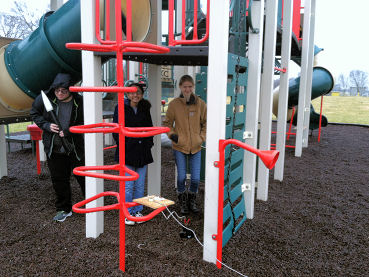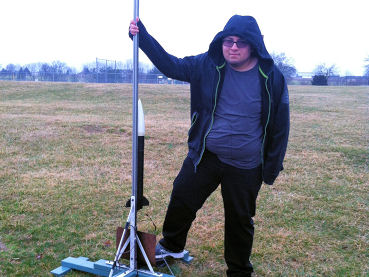 Teams 14210 Team 14212