Seven members from all three teams and several adults traveled to the National Pike Park launch site on Saturday, October 20. It was a beautiful day, but windy around 10mph. The cargo unit of the second launch landed in the woods. We couldn't find it, but came back a few weeks later and found the cargo unit.

Objectives

Give the new members a launch experience.
Try some BT80s to see if the egg fits sideways.
Try a booster recovery separate from the cargo.
Try a streamer booster recovery.

Lessons

We have good recovery with separating the cargo unit from the booster.
The BT80s seemed to carry the eggs sideways. Start building.
We need to be more careful when the wind blows towards the trees.
We need to have team members out near the landing area to improve our recovery percentage.
When looking for a rocket during deer hunting season, we should wear a orange vest.
Launches
Rocket
Engine
Rail
Cargo
Cargo
Recovery
Booster Recovery
Weight
Results
Comments
Silver test 1
video
E30-7
3d
1 egg,
altimeter

15

"

Round

6x60" Streamer
383g
178g

768

ft, 44sec
Flew into wind, everything recovered
Red test 1
video
E30-4
6d
1 egg,
altimeter

15

"

Round

12

"

Round

347g
~150g
847ft, 65sec
Straight, booster in tree recovered, cargo recovered 4 weeks later, egg broken and rotten
Altimeter Data (Excel format)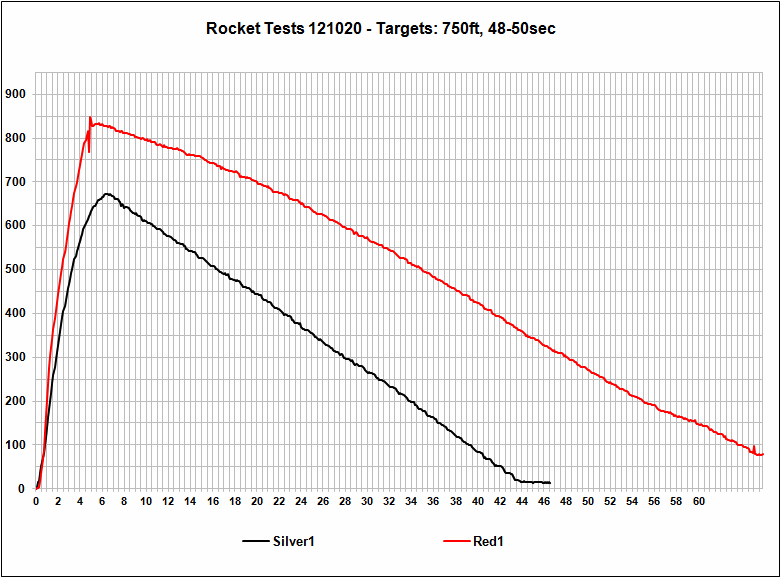 Learning Loading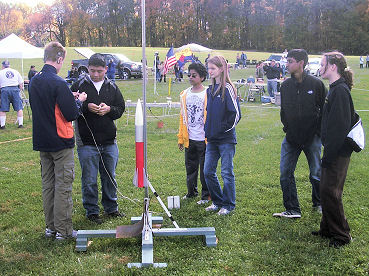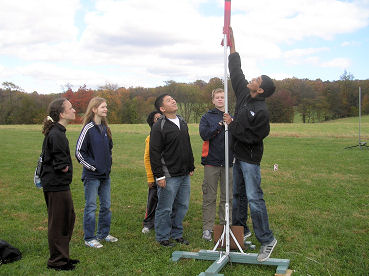 Connecting wires Team