Eight members from all three teams and several adults traveled to the Virginia launch site on Saturday, March 31. It was another beautiful day, with wind under 5 mph, and a little overcast. We used the 7ft launch rail for all the launches. We had some very nice launches and all rockets were recovered. Each team completed their final TARC qualification launch.

We are ready to go to the National Fly-off on May 11 and 12!

Objectives

Each team complete their last qualification launch.
Team 13198 will use their new rocket.
Team 13200 will go back to using their old altimeter.
Lessons
We angled the rail just a few degrees with the wind, and made changes as the wind increased.
On their first flight, Team 13200 had one parachute line not on the connector clip, so it came down fast. Mr. Ekman caused the problem when he untangled the lines the night before.
Teams 13199 and 13200 had several Quest igniter failures. We should always take additional igniters, rubber bands and tape to the launch rail so we can switch quickly. Team 13199 switched to a copperhead on their last flight.
Teams 13198 and 13199 teams used the new altimeters. Team went back to their old altimeter, because of issues in the last launch. All teams had serious spikes at ejection and at landing. It could be slight movement of the eggs and the altimeter. Perhaps we should isolate the altimeter from the eggs with a bulkhead and bind it to the rocket tube.
When we break an egg, we need to dispose of it properly and not leave it in the parking lot.
Launches
Rocket
Engine
Cargo
Cargo Recovery
Booster Recovery
Weight
Results
Comments
Black test 1
Team 13198
video
E30-7T
2 eggs,
altimeter M
18" chute thin
connected
386g

821

ft, 51sec
Nice flight, one egg broke
Score 33
Black test 2
Team 13198
video
E30-7T
2 eggs,
altimeter M
18" chute thin
connected
390g

785

ft, 43.46sec
Nice flight, slight wind cock
Qualification Score 15.00
Red test 1
Team 13199
video
E30-7T
2 eggs,
altimeter L
24" X-chute
connected
380g

849

ft, 54sec
Nice flight, but too high
Score 70
Red test 2
Team 13199
video
E30-7T
2 eggs,
altimeter L
24" X-chute
connected
390g

770

ft, 44sec
Nice flight, but too low
Score 30
Red test 3
Team 13199
video
E30-7T
2 eggs,
altimeter L
24" X-chute
connected
386g
814ft, 48.25sec
Nice f

light


Qualification Score 17.75

Blue

test 1
Team 13200
video
E30-7T
2 eggs,
altimeter F
24" X-chute
connected
382g

750

ft, 36sec
Nice flight, parachute line not connected, came down too fast

Blue

test 2
Team 13200
video
E30-7T
2 eggs,
altimeter F
24" X-chute
connected
392g
812ft, 46sec
Nice flight, 875ft altimeter spike
Score 12

Blue

test 3
Team 13200
video
E30-7T
2 eggs,
altimeter F
24" X-chute
connected
384g
742ft, 44.54sec
Wobbly flight
Qualification Score 58.00
Altimeter Data New Altimeters (Excel format)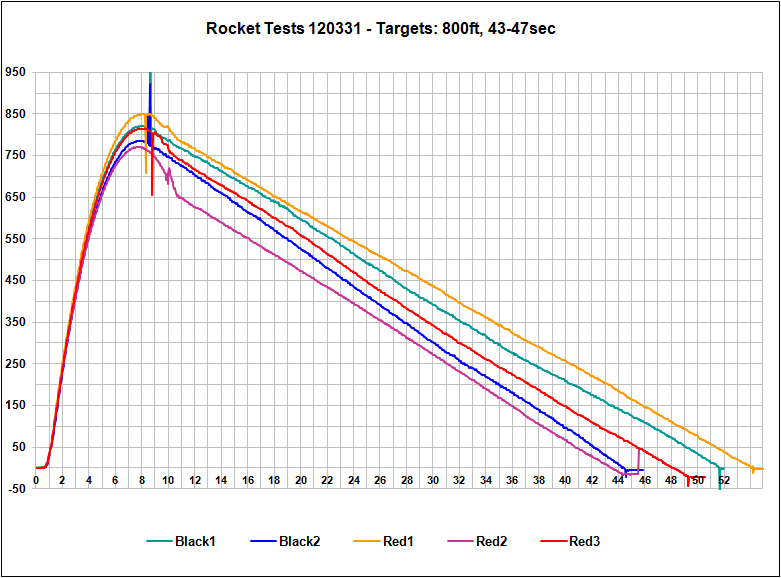 Altimeter Data Old Altimeters (Excel format)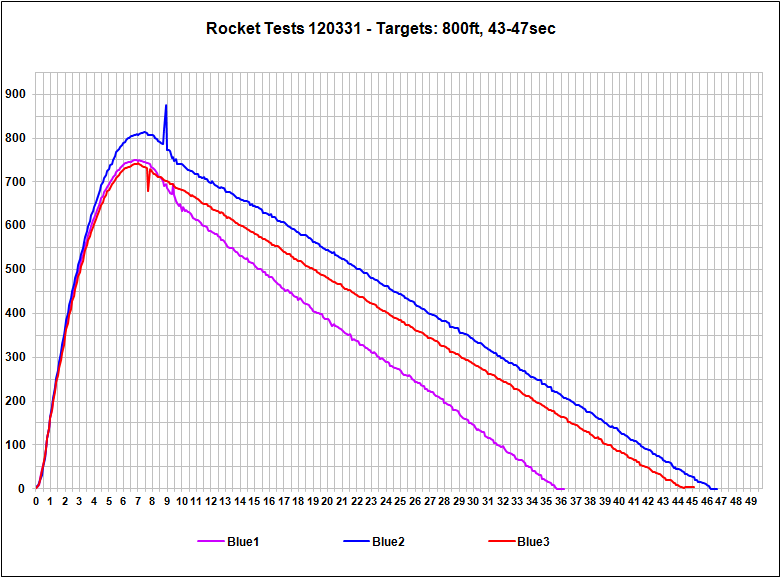 Team 13198 Team 13199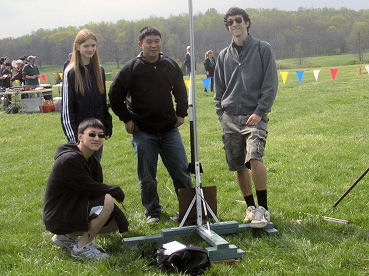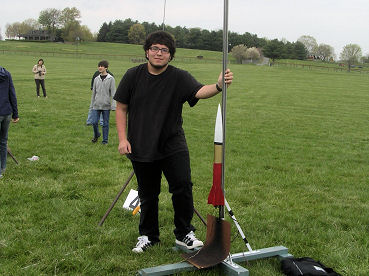 Team 13200 Rocket Preparation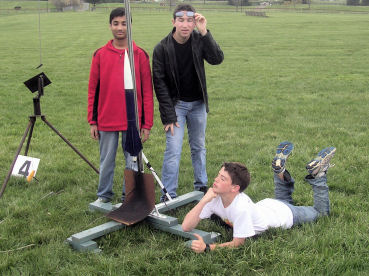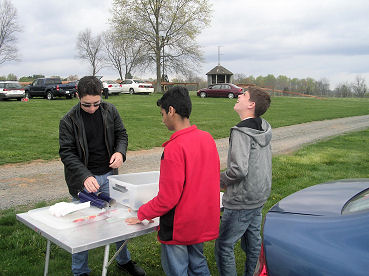 Recoverying the Rocket Qualification Check In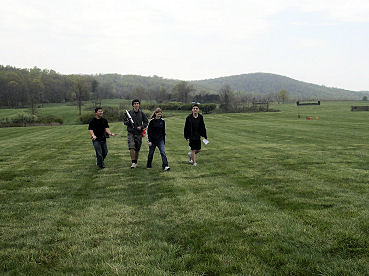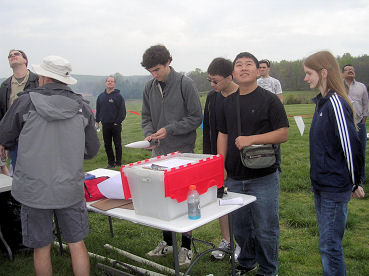 Checking the Altimeter Checking the Eggs